#1 Advantage
Chances are you're here because you're interested in finding the best doctor for your problem. That may or may not be Dr. Hyman, but how will you know? With few exceptions, each and every doctor's website describes the doctor as the best at what they do or as providing the "best care available." All websites use the catchy phrases that often paint a picture that may be different from reality. Each webpage contains words like:
Center of excellence
Nationally recognized
Cutting edge
World class
Pioneering leader
Best expert
Top notch
State-of-the art
Obviously, it's not possible for all doctors to be #1.   Yet, everyone wants to be perceived as if they're the best. In reality, someone is the best, someone is the worst, and everyone else is in the middle. As a patient, how do you know who is who? In short, you don't. It's easy to be fooled by websites. Be careful. Some publications allow any doctor to PAY for being listed in a Top Doctor publication, including Doctors with multiple malpractice cases against them. State Medical Boards don't regulate this marketing.
Dr. Hyman was selected by his peers as a Top Doctor, for multiple years, without paying for it.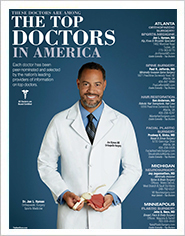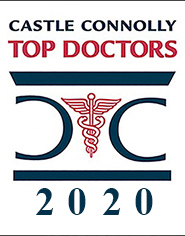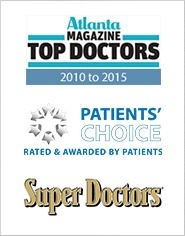 What can't be bought, however, is the best orthopedic education and training available. With Dr. Hyman at Truly Advanced Orthopedics, what you see is what you get. We truthfully offer the latest technology, expertise and compassionate care.
Dr. Hyman graduated with honors from the #1 ranked University in the United states, the #1 ranked Medical School, the #1 ranked Orthopedic Residency and the most coveted and #1 ranked Sports Medicine Fellowship in the Nation.   Other doctors see the significance of this unparalleled feat, which is probably why we have so many physicians as patients. 
To Dr. Hyman & Team,
"As both a patient and an orthopaedic surgeon, I was in a unique position to admire the great skills and scientific mind of Dr. Jon Hyman. Watching his ease and confidence in the operating room, the efficiency and care of his surgical technique, I was gratified that he agreed to repair my rotator cuff tear. After 30 years of pain, and myself being a shoulder surgeon, I was aware of the risks and benefits of surgery. It was encouraging to undergo his thorough pre-op examination, to discuss the practical goals that we both hoped to achieve, and I was amazed how little discomfort I felt in the healing process. Less than a month after repair, I am back to work, have full motion, and look forward to a great recovery. Dr. Hyman is definitely a "surgeon's surgeon", and I am fortunate to have found him. A heartfelt thanks."
- Anthony Cabot, MD - Orthopedic Surgeon
"I am going to refer this patient for probable surgical intervention to Dr. Jon Hyman. I have explained to him that I do a lot of hip surgery, and that Dr. Hyman is the best arthroscopic hip labral repair surgeon in the Southeast, and definitely in Atlanta. That being the case, I would strongly recommend Dr. Hyman perform his labral repair to give him the maximal chance of getting back to work and being betteer. I have explained to him that if my labrum was torn, I would have it repaired by Dr. Hyman, though I also can do this procedure, and have done this procedure previously."
- Atlanta Orthopedic Surgeon, Resurgens
US News & World Report Rankings
US News & World Report uses objective benchmarks to generate it's rankings.   It has legitimacy. These rankings are not bought by physicians. Dr. Hyman has the unique distinction of being the 1st and only Surgeon to work as a Team Physician for the Atlanta Falcons, Atlanta Thrashers and Atlanta Hawks. While in New York, Dr. Hyman also worked an assistant team physician with doctors for the New York Giants and New York Mets.
1st Surgeon to successfully transplant cadaver labral reconstruction in CO lab
1st Georgia surgeon to perform DeNovo human cartilage transplantation
1st Georgia surgeon and Hip Arthroscopy instructor to teach other local surgeons
1st Georgia surgeon member of the International Society of Hip Arthroscopy
1st Georgia surgeon to publish research on hip arthroscopy, 1999
1st Georgia surgeon to perform regular hip arthroscopy as a Resident surgeon,1990s
1st Georgia surgeon to establish Hip Arthroscopy Center of Excellence
1st Georgia surgeon to build a Hip Arthroscopy Surgical Center
Top Doctor Publications
Below, see why the best doctors don't usually pay to be included in the Top Doctor publications…They don't have to.