Contact Us
Got Questions? Ask the Doctor. We've got answers!
Just email us your question to [javascript protected email address]. It's that simple. Generally, we address questions related to Knee, Hip, Shoulder, Elbow, Ankle (etc) Injury, Surgery or Pain, Sports Medicine or a Sports Injury. We also discuss Public Safety issues and politics in Sports Medicine.
We are proud to serve the Atlanta, Georgia community primarily but have many National and International users.
You can rest assured that:
Your questions will be answered by a real physician
The responding physician is a Harvard Trained Specialist
The response is not to be taken as your certified medical advice, but is merely information - a medical opinion and patient education. There is no substitute for a personal encounter, interview examination and xrays, etc.
Your information/email is considered confidential (see Privacy Policy and Information About Patient Email)
Your information will not be sold, submitted to a third party or distributed
Expect a response generally within 1-3 business days (approximately).
You will not be charged for this information
Remember, email is not a secure way to send personal information, so do not include information such as your Social Security Number (SSN). Use good judgment and common sense.
Map
Please note that your mapping software may not be accurate for the Tucker Office location! Download a larger version of this map in PDF format: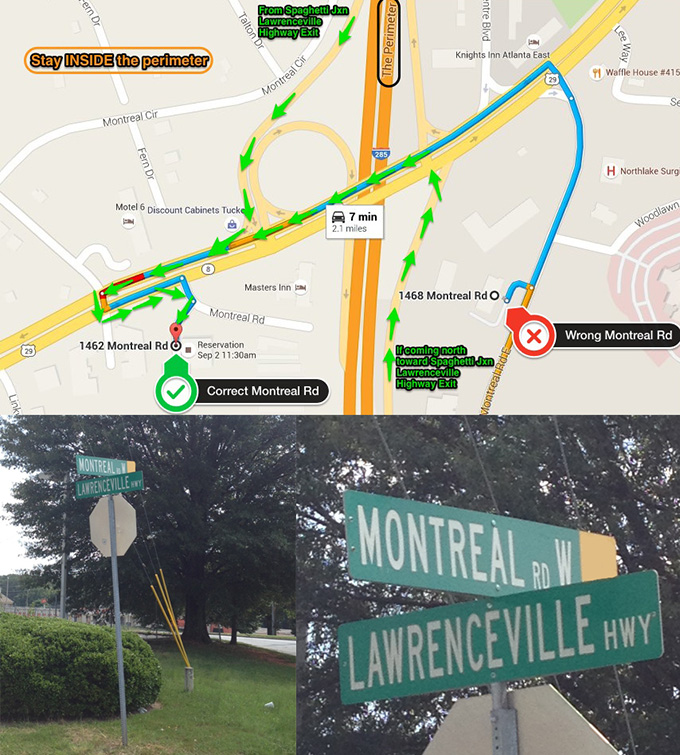 For all appointments and enquiries, please call (770) 363-8770(770) 363-8770 or click here to request an appointment online.

We are happy to hear from you. Please contact us using the information below:



1462 Montreal Rd WEST Suite 101Tucker, GA 30084



3200 Downwood Circle, Suite 340Atlanta, GA 30327
(770) 436-8042

[javascript protected email address]
We are on Facebook

, click here to find out more.