MIS: Minimally Invasive Surgery
In short, "MIS" or minimally invasive surgery is surgery done through small punctures or tiny incisions. Minimally invasive surgery utilizes special techniques, tiny cameras, microscopes, fiber-optic lights and high quality digital electronics. Surgeons now can often perform surgery through an incision that requires only a stitch or two to close.
The Surgical Center Dr. Hyman uses has recently purchased brand new arthroscopy equipment which is top of the line. There have been several advances in state-of-the-art Digital OR equipment.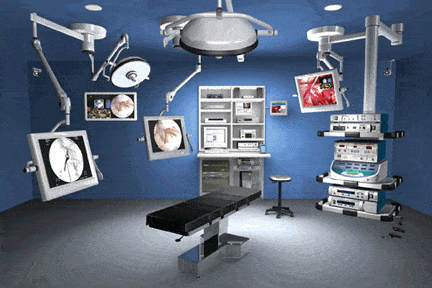 Minimally invasive surgery can reduce pain and scar tissue, speed your recovery and reduce potential complications. Minimally invasive surgery can be performed in the hospital or as an outpatient in an ambulatory surgery center. Patients typically go home the same day. Generally, there is much less soft tissue damage to muscles, ligaments, cartilage and tendons from the surgery. Simple concept: fewer things torn, less injury, means less pain and faster recovery.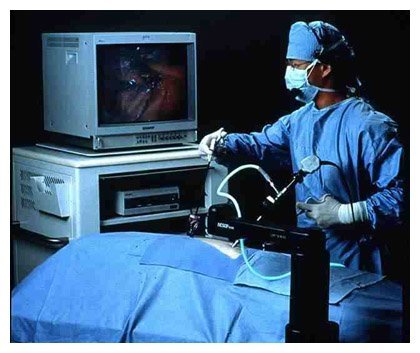 Robotic Arm
Dr. Jon Hyman has one of the most experienced minimally invasive surgery practices for knee, hip and shoulder injury in Atlanta, Georgia, performing hundreds of procedures each year. His is one of the only surgeons in Georgia trained in hip labral repair and reconstruction. He is a pioneer in advancing Minimally Invasive diagnostic and surgical procedures. Minimally invasive surgery requires dramatically different surgical skills than those used with more traditional or open surgery.
Some of procedures performed include: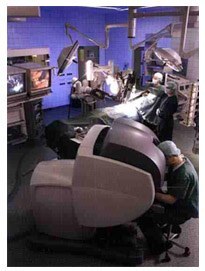 Operating Room
Unicompartmental knee replacement (Partial replacement)
Arthroscopy of most joints, Shoulder, Hip, Knee, Elbow, Ankle
Release of joint contractures
Treatment of early joint arthritis
Periarticular and intraarticular fractures of the lower extremity
Rotator cuff or labral repair
Shoulder instability repair, Bankart
Cartilage Transplantation ACI Genzyme Carticel
Meniscus allograft transplants
Osteochondral Allograft or Autograft
Anterior Cruciate Ligament (ACL) repair or reconstruction
If you have a question about whether or not MIS may be appropriate for you, contact the physicians at Atlanta Athletes Online (Harvard Trained Sports Medicine Specialists) for a second opinion.

Some of these surgeries are referred to as Endoscopic or Arthroscopic. Erroneously, it's also referred to as Orthoscopic or rotator cup repair.