Patient Testimonial
Submit your Testimonial
FEBRUARY 2016
To the staff of Dr. Hyman, thank you for all that you do, for all that you are, your caring, positiveness, and encouragement, day after day. You are truly amazing, awesome, and appreciated! For real.
DC
DECEMBER 2015
Dear Dr. Hyman,
Thank You! Thank You! Thank You!!!
You gave me back my knee! I can see my left knee again and I can do everything but kneel and run (but soon!).
I didn't realize how swollen it has been for three years, until a red line that I've had since I tripped in the pothole, is much lower (nearer to my kneecap) because now there is no swelling-who knew! It's unbelievable!
Thanks Again!
Team Hyman is the best!
B.B
OCTOBER 2015
I've had no issues with my partial knee surgery and have been thrilled with your work and have referred patients to you. As you know, I worked in orthopedics as a career and you were the best physician I've ever dealt with.
G.C
SEPTEMBER 2015
I just competed in my first fitness competition. It went great! 1st place novice. 1st place open. Won overall. And qualified for my pro card. Thank y'all for everything. It's something I always wanted to do, but my injuries always held me back. But not this time! Already getting ready for the next competition.
A.B
JUNE 2015
Please let Dr. Hyman know that thanks to his excellent work, my son is living out his dream of playing college football -- at the same school his dad played at many years ago.
So many people know about his successful surgeries, and anytime someone has a hip issue, we are asked who we used. He's like a walking/running billboard advertisement for Dr. Hyman! :)
Thanks to the whole Hyman team for making this boy's dream become a reality.
J.C
APRIL 2015
Ok, Dream Team, here's the scoop ;) We are 100% and then some!!! Thank you! Thank you for fixing me - Thank you for giving me back my most treasured gift.
Two perfect hips - I mean, seriously, they are flawless and pain-free and incredible in every way!!! I feel like I won the lottery. I got my lifestyle back and I don't hurt anymore. Man, that injury was exhausting in so many ways.
I appreciate all of you so very much. You made my life better in every way, and if there is ever anything I can do for you, just ask.
S.H
MARCH 2014
I have been to many doctors around the US trying to get answers and found that you were, with one other doctor, the most clear and honest person I met. You and your staff truly love their jobs and do not do it for the sole purpose of financial gain.
~D.B.
NOVEMBER 2013
I would like to thank you sincerely for the great care that you have provided me. I am deeply grateful to both of you and all your wonderful clinic and hospital team. Since my first visit and throughout this whole experience I have been nothing but sincerely appreciative of your compassion and your detailed explanations of the management every step of the way. Thank you for the time that you took to go over things with us and for answering all our questions and concerns. I would like to mention that your staff is exemplary. Everyone is so professional, kind, knowledgeable and very good at what they do.
I am honored to have been your patient.
Dr. LH
OCTOBER 2013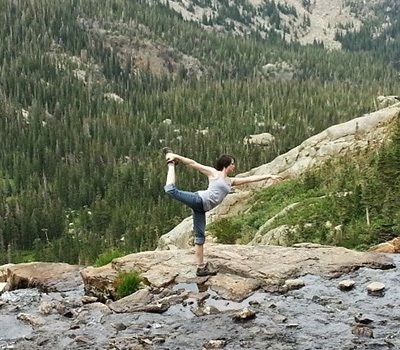 It's now been 3 years since my hip labral repairs, so here is a picture taken this summer. I think it shows how far I've come since my surgeries! This was at the climax of a 10 mile hike in Rocky Mountain National Park. I hope you and the staff are doing well. Thanks again for fixing me up.
JA
APRIL 2013
I wanted to take the time to thank Dr. Hyman from a few perspectives.
First, I wanted to thank him for his clinical expertise. He was the third orthopedist I consulted and he was the first to diagnose my torn hip labrum and impingement. It is now 11 months post-surgery, I am pain free at home while resting and have also been able to engage in all the activities I did prior to my injury (mountain biking, soccer, golf and running) - all with no pain. I am now a very strong advocate for arthroscopic repair as a clinical solution for hip pain caused by labrum tears, impingement and abnormal femur surfaces. I also am a very strong proponent of MRI with contrast. In fact, I think in many instances it should be the first line of diagnostic testing. Imaging costs as a whole might be reduced if this was the standard protocol for hip pain not associated with a potential fracture.
Secondly and in my mind as important as Dr. Hyman's clinical expertise, was his bedside manner. My wife and I were very impressed by how Dr. Hyman engaged us in the diagnostic phase, we were never rushed (unusual in today's fee-for-service medical environment) and there was always an air of educating us fully about what he was seeing diagnostically. This approach was also present during the solution phase and was greatly appreciated and comforting in that it allowed us to make a very informed decision that pursuing surgery was the best alternative.
Lastly, we were extremely impressed by the access to Dr. Hyman the day the surgery was performed. My wife was very much comforted by the fact that Dr. Hyman personally responded on a Friday evening after the surgery to address medication concerns that had arisen and been expressed to the answering service. He then provided us with his personal number in the event of any other concerns and he personally called on Monday to enquire about my status. Frankly, this level of engagement was not expected, but is why we would have no reservations in recommending Dr. Hyman for anyone who needed any procedure he performs.
So our sincere thanks and best wishes to Dr. Hyman and his staff.
GC
FEBRUARY 2013
I just wanted to thank you for the treatment on my elbow last week. It feels 100% better. I know the real test is several weeks away, but the improvement is remarkable! I've had a full career working with many of the leading physicians and teaching medical centers in the country. You and the team that you lead, including Karin, is the best I've ever seen! Thank you so much.
JANUARY 2013
Prior to surgery I went to 4 doctors and 2 MRIs, 5 sets of X-rays, and 2 unnecessary injections. Dr. Hyman diagnosed my problem right away. I had surgery a couple of months later and now after 2 years, I feel like a new person. It's been a battle to function normally again but that is only because my diagnosis was incorrect. This surgery changed my life.
Dr. Hyman is the best doctor and has the best bed side manner. What sets him apart is that he cares. I am so thankful I was referred to him. My recovery lasted a long time but it was self-inflicted. I pushed myself and tried to stop using crutches too soon. I was in physical therapy for months but again that was only because I had gone undiagnosed for so long. This surgery was the best thing that I could have done. I will always be thankful to Dr. Hyman and team.
-ZS
DECEMBER 2012
Before my surgery I was in so much pain that I could not get to sleep unless I was totally exhausted. Although I could not lift my leg without using my hands, unable to walk 20 feet without extreme pain, or sit for long periods of time, which was 15 minutes, my doctor said there was nothing else he could do for me. Two years, one surgery and countless physical therapy sessions still left me in severe pain.
After my first visit, Dr. Hyman was able to ascertain what was wrong. My hip arthroscopy gave me my life back. Although I went through a challenging recovery period, the whole staff was with me every step of the way. Whether I needed a refill on my medicine or was experiencing a rough day, Dr.Hyman and his staff were there supporting me every step of the way. Now I can go to the mall or do everyday shopping without sharp pain shooting through my hip. I don't have to wait for someone to drive me where I need to go. Basically the surgery has given me back the quality of life I had prior to my car accident.
NOVEMBER 2012
My hip caused me great pain that interrupted my daily life and normal routines. Being a physician myself I had extremely high standards in who I allowed to work up the diagnosis, perform surgery, and follow me post operatively. I have always been in caring, competent, and wonderful care with Dr. Hyman and his staff.
CE
OCTOBER 2012
Dr. Hyman and staff, first of all, I want to thank you for the overall experience of working with your office to alleviate the problems resulting from injuries to both of my hips. Y'all are truly DA BOMB!! My words cannot even come close to expressing the gratitude that I feel for you giving me back the promise of fulfilling my passion - to run again. I ran literally thousands of miles over the past several years in what I thought was an acceptable level of pain - that's what runners do, right?? When it got to the point at the end of last year that the mantra that spooled through my head as I was running became: "It only gets this bad. It only gets this bad." I knew that I could no longer ignore the problem. It was then, through the recommendation of Dr. Scott Myers that I came to you, Dr. Hyman. Little did I know that I had almost lost the ability to run forever by ignoring my own body's signals that something was quite wrong and that I had torn the cartilage in both of my hip joints! Not only was the cartilage torn, but there was acetabular femoral head impingement that needed to be corrected as well so that the same problem would not pop up later once the tears had been repaired. Pretty daunting stuff to say the least... Most of the time when you walk into an orthopoedist's office with complaints like I had, the first thing you hear from the doctor's mouth is, "Just stop running." Any avid runner will tell you what happens next. You get through the appointment, walk out the office door and never return again. This is not what happened when I saw you, Dr. Hyman. You gave me hope. You explained the problem, the proposed procedure and literally said to me, "I think we can get you back to running marathons again." Music to my ears! I am now the veteran of bilateral hip arthroscopy, synovectomy, labral repair and osteoplasty. The left hip surgery was performed in March of 2012. The right hip surgery was 12 weeks later in June of 2012. I am on the mend and looking forward to getting back to my previous level of athletic activity within the next several weeks. Though I have experienced some gluteal and paraformis tightness and left hip pain as a result, I am certain once I can learn to adequately deal with these issues correctly, with continued physical therapy and dedication to rebuilding muscle strength and flexibility, the ultimate outcome is going to be 100% positive. My right hip, which was repaired only 8 weeks ago feels FANTASTIC!!! All this to say, Thank you. Thank you. Thank you. You have given me back my dream. You'll be on the short list to call when I qualify for Boston.
M
October 2012
To Dr. Hyman & Team,
I just wanted to express to you that I was very impressed with my first visit and thank you for a very positive experience.
LC
SEPTEMBER 2012
Dr. Hyman and entire staff were wonderful. I felt very well informed and confident in their care. Since the surgery in 2008 my hip is much improved. It does get sore or tight after jogging or doing lunges and squats. But if I stretch and rest it the pain goes away. If I do too much (mild) running in a week I notice it tightens (stiff) and sore. But resting and stretching help. The only moderate to severe pain I have had was during both my pregnancies and deliveries. But it went away after labor.
KT
SEPTEMBER 2012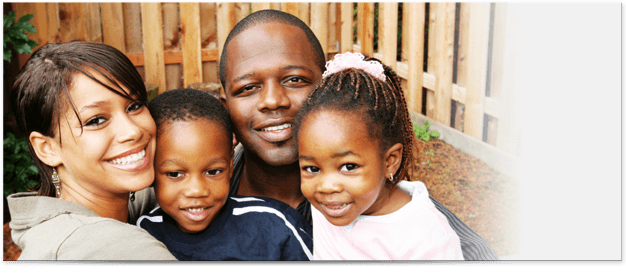 After 3 steroid shots at Emory Spine Clinic and no relief in my pain, I searched the internet and fortunately found Dr. Hyman. I emailed him a very long email on a Friday night and received a personal response from him the next day to set up an appointment. In my first meeting with Dr. Hyman and the "Hyman Team" I knew I had reason for hope. From that first meeting thru out the past months since my December 2010, procedure I have had nothing but continued progress. He is the best at what he does and his entire "team" is in the same league of excellence!!
CB
AUGUST 2012
Since Dr. Hyman operated on my left hip I've been able to walk better, longer, and with better ease than I could ever imagine. I dance more and can keep up with my grand kids much to my amazement. The pain is almost non existent!! Thank God for Dr. Hyman who assured me and my family everything would be alright and it has been!! Keep up your good (excellent) work.
-GS
July 2012
To Dr. Hyman & Team,
As both a patient and an orthopaedic surgeon, I was in a unique position to admire the great skills and scientific mind of Dr. Jon Hyman. Watching his ease and confidence in the operating room, the efficiency and care of his surgical technique, I was gratified that he agreed to repair my rotator cuff tear. After 30 years of pain, and myself being a shoulder surgeon, I was aware of the risks and benefits of surgery. It was encouraging to undergo his thorough pre-op examination, to discuss the practical goals that we both hoped to achieve, and I was amazed how little discomfort I felt in the healing process. Less than a month after repair, I am back to work, have full motion, and look forward to a great recovery. Dr. Hyman is definitely a "surgeon's surgeon", and I am fortunate to have found him. A heartfelt thanks.
Anthony Cabot, MD
JULY 2012
My onset of pain was acute with unknown origin of mechanism of injury. My pre surgical treatment consisted of joint injection under fluoroscopy and a consultation with a surgeon in South Florida who is known to perform the indicated surgery. I started my research into an expert shortly thereafter. My pain was at a level 10 and my gait was severely impaired at all times and conditions. After a 9 hour drive and consultation, Dr. Hyman was chosen as my surgeon and my post operative course was intense, hard, and longer than I anticipated. However it is with great satisfaction that I proudly say that the surgery was 100% success. I would recommend the procedure and Dr. Hyman to everyone!
-JS
JUNE 2012
Dr. Hyman is a highly talented surgeon. He gave me confidence in his abilities to correct the injury.
He is easy to speak with and connect with. I recommend his services and consultation for anyone experiencing hip pain.
-GH
May 2012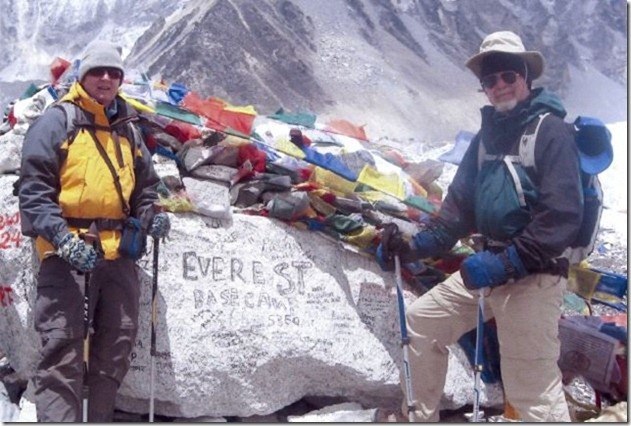 I would like to share a journey with you that my husband and I just completed in Nepal. We did a trek to Mt. Everest Base Camp at an altitude of 17,600 feet. This would not have been possible if you would not have performed my partial knee replacement in December of 2010. It was an 80 mile trek in hazardous terrain and my knee held up perfectly! Because of you I was able to complete a "bucket list" trip! Thanks for all you do.
ME
APRIL 2012
I had my right hip scoped in April 2010 after 2 years of pain, PT, and frustration. I was so relieved after my first meeting with Dr. Hyman in February 2010- he told me what was going on in my hip (my 1st accurate diagnosis from a doctor) and that he felt hip arthroscopy could help me. He explained the procedure and the possible recovery scenarios. My surgery at Emory went very well. Dr. Hyman and his nurse were wonderful – positive and upbeat and Dr. Hyman communicated with my husband after the surgery so I knew what I was facing with my rehab. The staff at the hospital were all very helpful from my pre-op meetings to discharge. Recovery was long sometimes frustrating but never really very painful. Dr. Hyman's follow up visits were informative. I worked some with his PT- Julie who did a great job answering my questions and getting my rehab started.
-DE
MARCH 2012
I started off in September with my surgery and after five months have passed I am feeling much better. I can now do basically anything I used to be able to do physically. Five months is not too bad for a surgery like this. I have successfully gone through all the rehab and now feel great. Good job Dr. Hyman.
March 2012
Just wanted you to know how much I appreciate you and the beautiful work you do. It has been 6 months since the knee replacement and I have added swimming to my weekly mix. So, I guess you could say I'm doing an old lady triathlon with walking, biking, and swimming several times a week. To think I could not even walk 6 months ago is mind blowing. On top of that, I have enrolled back in school to get a second degree in fine arts.
To say you have changed my life is an understatement. You have given me a miracle and I am humbled by it. You are the very best.
BB
FEBRUARY 2012
I had hip arthroscopy to my left hip on 2/11/11. Competing in endurance triathlon exposed me to high miles on a bike and running. Hip pain was unrelieved by and any PT modalities and surgical intervention was last and least desired options. After Dr. Hyman completed my surgery and PT was complete, I was able to return to normal activities with slow progression into bike and running activities. I am now one-year post-op. After following the specific time line of progression recommended by Dr. Hyman, I am now 100% pain free with all activity.
-NG
FEBRUARY 2012
The procedure eliminated the gnawing pain I experienced (suffered with) for several years. I am back to biking and walking at almost my pre-surgical (crazy athletic) levels. I feel lucky to have had access to Dr. Hyman and his team for this procedure and follow up care. Finally I would like to stress how important (beneficial) physical therapy was for my recovery.
-RD
January 2012
It was wonderful seeing you and the gang yesterday; definitely worth the 5 hour drive. I am so appreciative of my new knee that I'm going to keep walking and biking until my "good" knee needs replacing, too. I don't know how it is possible to thank you for giving me back my active life and to do that without the pain I knew on a daily basis for years…but thanks! You are the very best.

Sending you all light and love,
BB
September 2011
Dr. Hyman and Team –
Thanks so much for the great care I received when having my hip repaired on November 12, 2010!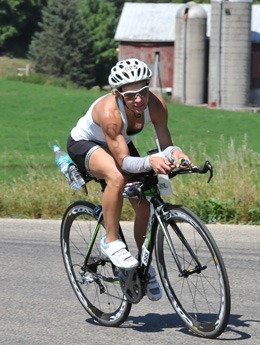 For 4 years prior to surgery, I lived daily with pain. I was misdiagnosed and treated for back pain and injury because I was "too young to have a hip issue". Throughout that time, I remained highly active, completing several endurance events including an Ironman. I knew that in order to do well at these events that I had come to enjoy, I would need to have my hip fixed. Finally, in July 2010, I received your accurate diagnosis of a hip injury and got prepared to have the hip surgically fixed.

I signed up for Ironman Wisconsin on September 13, 2010, knowing that I had surgery scheduled for November 12, 2010. That would give me exactly 10 months to recover, rehab and train for an Ironman. Little did I know that a "4-6 month recovery" actually meant a 4-6 month recovery. There were times during the early-to-mid recovery and rehab process that I thought I would never get to the start line… a frustrating and patience testing time. At one point Julie and I discussed making an Olympic distance triathlon my "A" race. This was not what I had in mind when I decided to have the surgery!

Little by little I progressed, and exactly 20 weeks prior to the race I received the green-light to go forth and run. My first run (contrary to advice) was 3.1 miles, and for the first time almost 4 years, I was pain free. The stabbing knife in my hip was gone and the post run pain from my back to my ankle was gone. Whoot! Whoot! In those 20 weeks leading up to the race, I swam 21 miles, biked 1717 miles, and ran 428 miles. I raced 3 triathlons, placing 3rd overall female in a sprint distance race, 4th in age group in an Olympic distance race , and setting a PR in a second Olympic distance race. And on September 11, 2011, 43 weeks after being on the OR table, I toed the line at the start of Ironman WI. I raced fast and I raced pain free (well, except for the expected pain that comes with an Ironman!), and finished with a PR time of 12:59:17 (1:43:03 faster than my previous Ironman).

I cannot say thank you enough for helping me achieve this dream. My experience with you and your practice has been top notch, from scheduling to surgery to rehab. The team treated not only the physical injury, but also sustained my hope and dream of racing at a higher level, dealt with my frustration at the seeming slowness of recovery in a supportive way, and made me feel as important as the professional athletes you treat.

Keep up the good work!

Anne

February 4, 2011

Dear Dr. Hyman & Staff,

I had ACL Reconstructive surgery performed by you on June of 2009 with an allograft. Following the surgery, I had extensive rehabilitation at your Smyrna office. Throughout the recovery I was very concerned about whether I would be able to play soccer again. Dr. Hyman addressed my concerns as they arose with true optimism and encouragement. I have since recovered completely. My leg feels better than it did prior to the injury and I am playing soccer again competitively. I thank you and your wonderful staff for everything.

Sincerely, EH

January 2011

Dear Doctor Hyman and Staff,


It is with sincere gratitude that I have for you and your staff for helping me to stay well the last six months even though there were times I didn't know where this journey would take me. But like the words in an old spiritual song, "I decided to run on and see what the end would bring." When I fractured my tibia during the recovery of my knee, I was so devastated, but Dr. Hyman you manage to put it back together. I kept the faith through prayer and ask God to intercede through you and He did just that; through every x-ray, MRI, surgery, colleague consultant and meds. Dr. Hyman I am so thankful and blessed for your professional expertise and genuine caring attitude in getting me through this recovery. My knee is better and getting stronger with minimal pain. Starting to get back into what? That would be shoes with HEELS (smile). A special thanks to Valerie and Julie who would lift my spirit during some of my low moments and reassure me that I will get there. Dr. Hyman, there is not a day that goes by that I don't reflect on what you and your staff have done in getting me through this and still doing so. I count it all joy!
- CD

December 2010

Dr Hyman, I have been planning on dedicating some quality time to write a letter with depth, history and a wonderful conclusion. Instead however, you are reading a letter being texted on a very small keypad in a cafe in Disney World with mayhem surrounding me. Your name has arisen several times already in several hours at this special venue. I wish I could hug you right now! I am doing amazing and I have not enjoyed my children like this for a very long time. I have encountered all terrains, inclines, descents, stairs and have dodged hundreds of people thus far. I know that it was a rocky initial post op period for both of us and I wanted to be certain that you also heard from me when I was not having some odd issue. You are very much in my heart and in every stride I take tonight at this beautiful park. Rock on my friend. Thanking you for my progress thus far - J

November 2010 (Knee patient)

Dr Hyman,

I wanted to take a moment and let you know how much I admire and appreciate your practice!

In my search to find a solution to my knee challenges I visited several great orthopedic surgeons and physical therapy facilities and you are by far superior!

I'm so glad C.S. was so convincing of how great you were! I'm so happy I decided to make that last consultation appointment. I am forever grateful for her referring me to you!

You and the team you've built do an outstanding job!

Your initial questionnaires are very thoughtful. It gave me perspective and truly made our first office visit more productive. In so many of my other encounters at other doctor's office visits the focus was never on what "I" wanted to accomplish or what lifestyle I wanted with my knee. It was as if I were just "another" knee case passing through the mill! At your office, throughout surgery (even the anesthesiologist), after surgery, and now while in physical therapy, I felt like I was listened to and my personal needs/wants were strongly considered.

I like that I was given options, time to make a decision and clear instructions on what to expect physically and financially.

I sincerely appreciate your detailed explanations and consideration of me, my personal situation and what was important to me.

You and Karen were extremely helpful and extraordinary in taking the time to explain and answer my questions.

Valerie and Diane have been extremely helpful and considerate in all of my office dealings with them.

Julie, being my first point of contact after surgery, was extremely considerate, thorough and caring (and it continues as I go through PT). I'm so happy I was able to attend physical therapy with her and Matt at your office.

All in all, I am extremely happy with the personal care I have received from you and your team and will definitely refer everyone needing any orthopedic services to you!

My pre-op surgery nurse said that all of your patients only had great things to say about you and I second that! Please let me know if I can send my testimonial to your website or anywhere else?!

Please tell your team thanks and keep up the good work!

Thanks again for the best job possible!

C.M. - knee patient, Surgery November 17, 2010.

July 2010 (Hip Arthroscopy)

Dr. Hyman, this is going to be the best birthday I have had in years & it's all thanks to you! I feel amazing! Minor aches and pains but I truly feel like a new person. There aren't enough words to express my gratitude to you for changing my life. I hope this birthday will be as great for you as it is for me. Thank you so much!

SZ

June 2010

Shalom, Shalom! Dr. Jon Hyman, Nurse Kelly, Julie & Staff,

We greet you in LOVE and in the Highest Name, the Name Of Yeshua.

May I take this moment to say, Thank You, Thank You, Thank You. You have displayed such love, sovereign, compassion and expertise for the well-being, healing, and with commitment to the Spirit of Excellence of those in your care on your Watch. Our tears now are sweet and our hearts are elevated because you have given our son the opportunity to fulfill his dream of Baseball, Law and Movie / Documentary Producer. We thank Jehovah-Rapha, Jehovah El Gomolah for you. May your Families be so richly Blessed for all that you do and the caring of OTHERS.

May 2010: (Hip Arthroscopy)

Dear Dr. Hyman, my sincere gratitude cannot be adequately expressed through any gift or letter, I am forever grateful for what you have given me back. The last three years have progressively been more painful and my participation in fun activities had been reduced. It was so frustrating to not know what was causing me pain, I scoured through medical school lectures and textbooks, questioned attendings (hypothetically of course) and finally I found the most wonderful article on hip pain.

Since my very first visit, you have treated me with such respect, concern and hope. I am so glad I had the surgery and a diagnosis was finally made. From when I woke up from anesthesia that awful deep Indian burn pain has disappeared. I feel fantastic. No doubt I have driven your staff crazy with all my post op cheating, but I'm being careful and listening to my body.

I am most grateful for your experience and talent. I know the sacrifices that you have made along the way to become the skilled surgeon you are. Thank you to you and your family. I am very, very picky about my doctors (which is why I don't have any), but you have met every expectation. It's not that hard to become a doctor, but to become a really good one is a treasure. I trust that you made the best "executive decision" in the operating room; that is why I chose you because it's the doctor who can make the good executive decisions that separate the good from the bad. I pray that God blesses me with a similar talent that can help the patients that come across my path-Don't worry I'll stay far away from the labrum- that's your zone.

Additionally, you staff is fantastic! LeeAnn is so sweet every time I wobble in for PT. Julie has taken really good care of me. My range of motion is almost completely restored and I walk like a normal human being again. Diane is fun and friendly. Val is always checking to see how I'm doing. Kelly has been very, very helpful with the entire surgery scheduling process and answering my post op questions.

Again, I can't thank you enough for fixing my nasty, thin labrum and cleaning it up.

Thank you so very much, you'll never be forgotten and I pray that God continues to bless you and your family.

Sincerely, EC

February 2010

Congratulations to our patient Elana Meyers and her Olympic teammates on the 2010 Bronze Medal! You did us all proud! Prior testimonial re: professional softball (M.E. 2007)

January 2010

Dr. Hyman: I appreciate your help with everything since June – dealing with the Department of Labor, performing surgery, rehab, etc. Right now my shoulder feels really good, and perhaps by May it'll be 100 percent. I thought surgery and rehab were going to be a miserable experience, but neither was too bad. Thanks again. DL

JANUARY 2009

Dr. Hyman, and Staff, Please let me take the time to thank each of you for everything you did for me before, during and after my hip surgery. I don't know of any other doctor, nurse or staff that is so caring and compassionate about their patients and their well being. You guys deserve such high praise. As I was informed sometime back, I would be refunded some of my pre-payment for surgery, and that in fact was the case. I did receive my refund as promised. In the past, I have been promised that same information from other doctors, nurses or staff, but they always found some way out of their promise. This is not the case with Dr. Hyman and his staff. Everything that was told to me, was the truth and nothing less. I admired each of you for your commitments and truthfulness. If ever there comes a time that I require another orthopaedic procedure, Dr. Hyman; you and your staff will be my first option. I live many miles away from your office, but I don't mind traveling to such a wonderful doctor and staff. Before, during and after my operation, I received such wonderful care from you and your staff. The office visits and even the telephone conversations were handled with sincere professionalism. My thanks to each of you for everything. May everyone inside and outside your office know that you and your staff are the best there is. I am pain free, thanks to all of you. If not for you and your staff, I might not be walking today. Thank you and Bless you. Sincerely,
O.G.

OCTOBER 2008

Doc! I gotta laugh about this. I think its funny how you were so humble about not taking credit at getting my hip fixed with my arthoscopic surgery...and then I see these patient stories and OMG, there are tons of people who feel the same way! I knew it would turn out great and so did you! I'm so glad I didn't let my insurance company force me to go with that other doctor! He said it would take two surgeries and didn't even know which ones! I seriously have not felt this good in so many years. It's only been six weeks and I can't even tell I had the surgery. My popping is gone and I can do things I forgot I knew how to do. I almost can't remember the pain, I just know it hurt! Thanks again, and I'll see you next month for follow up.
JB

SEPTEMBER 2008

Dr. Hyman, Thank you so much for doing my hip arthroscopy surgery! I thank God every day that I had that surgery since I have finally gotten rid of the pain that has kept me awake at night for years. I can't believe it. And to think I almost had the surgery done open.... Scary. I have stopped taking all my other medications, b/c I was taking all of them due to the pain, sleeplessness and stress. I feel wonderful and healthier than ever! Thank you!!!

JUNE 2008

Dear Dr. Hyman and all, Thank you so much from the bottom of my heart. For the first time in approximately a year and a half I am pain free. Yes I do have some soreness but NO pain. I knew from the first phone call when I spoke with Tai and made the initial appointments that I had dialed the right number. Her caring and ability to listen were obvious as she helped coordinate with my schedule. She and Valerie both have always been helpful, cheerful, and always seem to have a smile in their voices. I appreciate the time that Kelly and you have spent with me explaining things, scheduling everything, and particularly in finding that right answer. I had actually felt at times that I would just have to live with the pain and that I obvious had my mother's skeletal problems. I was even tired of complaining. I just want to thank all of you for listening, caring, and bringing me this far. The morning of my surgery I knew things would be good as Kelly came in cheerful as ever, the OR nurse turned out to be the niece of one of our patients, and then you arrived and when I asked how you were your response was "Great." I knew I was blessed. Your entire team is absolutely wonderful which speaks volumes about Dr. Jon Hyman. With much appreciation,
HM

2008

Dr. Hyman, first, I want to tell you how thoroughly pleased my daughter is with the results of her hip surgery. She is off crutches and feels no pain when she walks! Also, the crunching, grinding sound is gone. We can't begin to thank you enough.
PT

DECEMBER 2005

Good afternoon Dr. Hyman, I wanted to touch base quickly to say thank you. I had previously viewed some physicians in the same light as auto mechanics. The good ones are really hard to find, and the rest are consumed with making a dollar. Working in the healthcare field, I have run across many instances where a doctor will schedule a C-section rather than a natural birth solely to boost bill rate. I have seen surgery be mandated for injuries that did not warrant it. I was skeptical about coming to an Orthopedic Surgeon because I was afraid that underlying intentions might influence the advice I would receive. I appreciate you taking the time to educate me about my injury. I also appreciate the kindness and professionalism of the entire staff at Atlanta Sports Medicine. Additionally, I would like to thank you for making me feel so comfortable about the whole situation. The interactive website, and ability to email queries was also very helpful. Thank you again, you have restored my faith and confidence in Modern Medicine : ) Best Regards,
MT

AUGUST 2005

Dr Hyman, this is just a quick note to thank you and the team that worked on me yesterday. In short, I appreciate the attentive, professional care and could not envision a better experience. I truly am thankful to be under your care. Frankly, I am a bit surprised at the minimal pain, but realise the rehab is going to be a long road. I am confident, however, that the same level of care will be a part of that experience and am looking forward to getting through it. Again, thank you and see you next week.
KP